The
CVV Number
("
C
ard
V
erification
V
alue") on your credit card or debit card is a 3 digit number on VISA®, MasterCard® and Discover® branded credit and debit cards. On your American Express® branded credit or debit card it is a 4 digit numeric code.
Your CVV number can be located by looking on your credit or debit card, as illustrated in the image below:

Providing your CVV number to an online merchant proves that you actually have the physical credit or debit card - and helps to keep you safe while reducing fraud.
CVV numbers
are NOT your card's secret
PIN
(
P
ersonal
I
dentification
N
umber).
You should
never
enter your PIN number when asked to provide your
CVV
. (PIN numbers allow you to use your credit or debit card at an ATM or when making an in-person purchase with your debit card or a cash advance with any credit card.)
CVV
numbers are also known as
CSC numbers
("Card Security Code"), as well as
CVV2 numbers
, which are the same as CVV numbers, except that they have been generated by a 2nd generation process that makes them harder to "guess".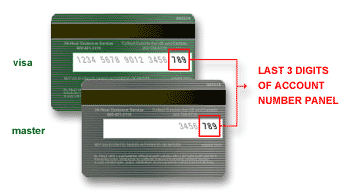 Visa®, Mastercard®, and Discover® cardholders:
Turn your card over and look at the signature box. You should see either the entire 16-digit credit card number or
just the last four digits followed by a special 3-digit code. This 3-digit code is your CVV number / Card Security Code.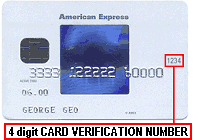 what is cvv number

American Express® cardholders:
Look for the 4-digit code printed on the front of your card just above and to the right of your main credit card number. This 4-digit code is your Card Identification Number (CID). The CID is the four-digit code printed just above the Account Number.
Merchants & Webmasters: Need to share this information on your website?
Simply copy & paste the HTML below for quick & easy implementation:
See it in action:
What is my CVV code?